The Mythology of Lance Armstrong
Sport is different from life, but it is also a part of life. It's this tension that makes the whole Lance issue so difficult.
We can pretend that sport is its own pure realm, a kind of fantasy place where rules ensure fairness, where hard effort and teamwork leads directly to victory, a sort of pure meritocracy of talent and physical genius. This is the ideal of sport. It's a kind of false reality that we construct. If we construct it well, then winning and competing mean something -- because the rules of the game ensure a relative degree of fairness.
We build this reality because life is decidedly unlike the realm of sport. The rules of life are vague and shifting. Success is open to interpretation. One of the very first things we learn as children is that life is simply not fair. The goal in life, therefore, is not to win or compete, but to survive and, with luck, flourish.
Let's put it this way. When something goes wrong in sport, you lose. When something goes wrong in life, something worse than losing can happen.
The difficulty in judging Lance comes from the fact that in his case the lines between sport and life became so muddied that they are almost indistinguishable. If this were a pure sporting issue, then we could just say Lance broke the rules of the game and so therefore he is no longer a winner. It would be as trivial as catching someone illegally moving pieces in a chess match. The match would be thrown, and the title awarded to someone else.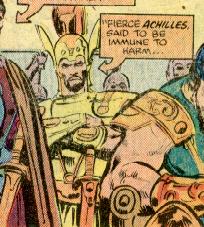 But at some point the fantasy world of sport touches that other reality of life, where things larger and weightier than winning and losing take place. In the Lance case -- and this is the case in almost all sports now that they have become fully professionalized -- the fantasy is all mixed up with the reality.
First, doping. The reason doping is illegal is not simply that it is unfair. It's that it's dangerous. Doping is not just against the rules of sport; it also runs up against the reality of life. Doping not only wrongs the others playing the game, but it creates a culture in which the only path to success in sport is also the path to debilitating physical conditions or even death. What Lance did was wrong not just because it created an unfair competitive situation (and it could even be argued that he doped to CREATE a fair competitive situation) but primarily because his doping and trafficking of drugs, as well as the encouragement of his team to do so, contributed to a culture of doping that was dangerous to cyclists as human beings. His violations were not just at the level of sport -- they were ethical violations at the level of life.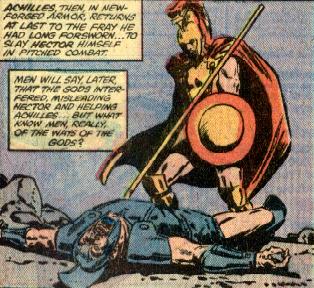 Second, cancer. Lance was not just a great cyclist. He was a cancer survivor and philanthropist. Here again, Lance consciously blurred the boundary of sport and life. When Lance rode, he wasn't just scoring a victory for himself. He was doing it for those who have struggled with and succumbed to cancer. His victories didn't look like winning a game. They looked more like the deeper moments of success in life. In this sense, Lance was not just a winner. He was a hero. His wins were not just about individual glory, but about the possibility of fighting through sickness and tragedy. This was not about a cyclist winning stages, but about a man winning back his life.
Third, country. Sport is political from the outset, and Lance Armstrong represented American triumph. At a time when America's possibilities seemed endless; the beginning of this new century, Lance Armstrong emerged with that All-American name, that Texas-burnt face, and in the middle of our opulence and superpower lethargy, Lance was a symbol that America deserved our position in the world. Lance basically went over to Europe year after year and whupped ass--at a European sport. Americans who knew nothing about cycling and who wouldn't really even watch the sport loved the guy because he was the perfect image of us. Bold, arrogant, hard working, straightforward, talented -- basically a superpower on a bicycle. He was everything George Bush turned out not to be. Here the fantasy of sport got all wrapped up in the fantasy of America. We needed to believe -- and perhaps still need to believe -- that we truly are exceptional. That we have the one guy in the world who can beat everyone else even though they are all doped up. In this way Lance funded this myth of American exceptionalism, and that's why we loved him and wanted to believe that he was clean.
In the end, Lance was not just an athlete. He was more like a Homeric hero--the parallels with Achilles are quite incredible. He was a mythology. The role of mythology is to bridge fantasy with reality, and this is why, in the end, all myths must be exposed. Reality always proves to be too much. We end up trying to piece back together the broken shards of fantasy. This is the nature of tragedy.
Myths always fail because to be a truly mythological character, you can't be truly alive. You aren't a person -- complex, growing, and eventually dying. You are an idea -- cold, permanent, representative. After the idea of Lance has broken apart (athletic careers never last forever), we will be left only with a person. Lance himself will be forced to come to terms with the reality of his life. I imagine some day soon, he will.
But the American public? Will we come to terms with the myth that was broken? See the human, all-too-human side of it? It's doubtful. In the next week or so, that myth will simply be forgotten in the mad rush to create new fantasies. After all, football season is starting. Reality be damned.