Confidence
Last October, I promised that I would be smarter.
Tired of feeling somewhat stagnant in my training and racing, with nothing much to lose since I hadn't been improving much, I decided to move away from the concentration on loads of easy mileage and tempos. You can read the linked post for details, but basically instead of thinking of my training in terms of maximizing work, I decided to think of it in terms of maximizing the right kinds of stimuli.
I also have been working with a coach to get some distance from my own training and basically give me the
confidence
I needed to trust my training, to back off at times and to push harder at the right moment.
Since then, I've been running less (50-60mpw, no runs longer than 10-12 miles) and doing different sorts of workouts, with an emphasis on practicing fast paces rather than the kind of heavy aerobic tempoing that I'd been doing in the past.
This training has worked well for me. I feel sharper and more race-ready when I get to the line. I spend very little time grinding on tired legs. I've got more energy during the day and more excitement about racing.
Sure, I kinda screwed up my first indoor race by freaking out about the intensity of it all.
But Friday night, in my second indoor race, I was able to run 15:51 for 5k off of an opening 4:53 mile (I was in a faster heat and came through the mile in last place!) Though I ran 15:49 on an outdoor track in June of 2010, this was at least an equivalent performance. And--this is the good news--unlike in 2010, I don't feel like I am training at the limit, and I am hopeful that I can take more time off this spring.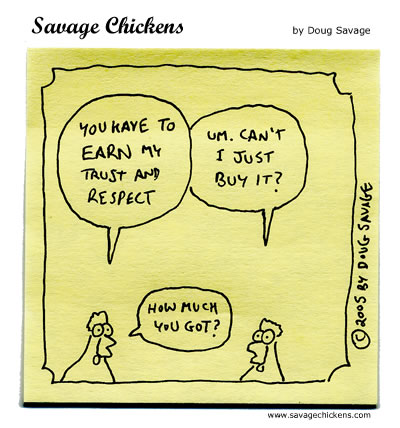 As you know, the point of this blog is to try to do some meta-cognizing about running and training, and the philosopher in me is tempted to draw general conclusions from this small success. I could make some sort of statement about how intelligent training is better than just training hard. Part of me wants to write a controversial piece about how maybe all of this hoopla about high mileage is overblown. My own pride wants me to think that I've made some real breakthroughs and have actually gotten smarter and know more about the right way to train. Heck, some of these things may even be true.
I don't want to go there, though. I'll leave the training advice to the actual experts for once. I am less interested than ever about being right about training. Or being right at all. I want to talk about something else.
Today I ran the most intense workout I've done in years. It was simple and short: 2 x 2400m cutdown, each 800 slightly faster than the one before. The last 800 of each piece was hard, and it put me in this mental place that I had kinda forgotten about somehow in the grind of training, over the last few years.
I'm not sure I know how to describe this place, so bear with me a bit. Maybe the best way to get at it is to begin where
my bad race
left off, with the discussion of
fear
. That fear came back in the middle of my 5000 on Friday, but I reacted differently to it. I was able to acknowledge it, then ignore it, and just keep running. I was indifferent. That's the space I am talking about. I guess the word we have for that indifferent space is "confidence."
I hesitate to even use the concept of confidence because it is a word that is overused and under-analyzed. Confidence is not about ego. It's not cultivated through attention and praise. Its most basic meaning is simply "trust," as in the expression "take someone into your confidence." This indifferent place I went today in the workout, the place I found in the middle of the race on Friday, was a place of trust. Even if it hurt and although the effort was hard, I simply trusted that I could keep going, that I could execute.
These last four months of training and racing have been--more than anything else--about developing this trust, believing not just that I can train harder (anyone can do that), but that I can race faster, that I can
be
faster. If we want to give birth to new capacities, if we want to make ourselves anew, if we want to become better than we were before, we have to put in the work, that's for sure. But that hard work means nothing without the confidence to reap the results. In fact, the work can even blind us to our own power of trust--we want
the work
to make us faster, when actually it is
something else
that shifts things.
Although the elites can make it look easy, running faster is never easier. We get in better shape, sure. But what that shape allows us to do is to reach higher levels of intensity and to sustain them. It's never easier. It's harder, even if you are fitter. But
if
you want it enough,
if
you are fit enough,
if
you are strong enough...
if
you trust yourself enough to handle all those multiplying
ifs
, then something happens.
The shift is this: it is harder, but you are tougher. So you take it.